Obstructive Sleep Apnoea (OSA)
Frequently Asked Questions
Sleep Apnoea (OSA) Devices in Adelaide
Sleep apnoea, or obstructive sleep apnoea, happens when a person's throat is partly or completely blocked while they are asleep, causing them to stop breathing. Their breathing can stop for anywhere between a few and 90 seconds, and they wake briefly. These episodes, which can happen many times a night, are known as apnoeas. The sufferer is often unaware of it happening, but will wake feeling tired.
Sleep apnoea ranges from mild to severe. In severe cases, sleep can be interrupted hundreds of times each night. Sleep apnoea can affect anyone, but is more common in people who are middle aged or older, who snore, who are above a healthy weight and who have sleep apnoea in the family.
People with naturally narrow throats or nasal passages, and children with enlarged tonsils or adenoids, can also have sleep apnoea.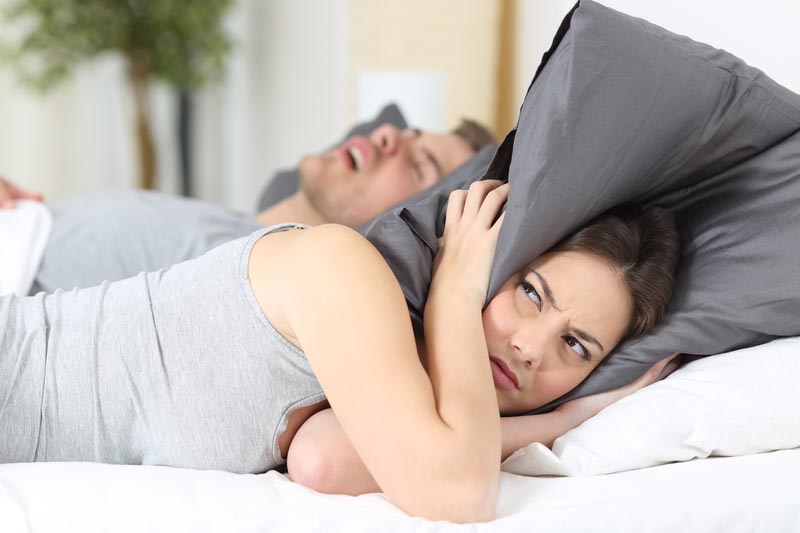 Who will benefit from our OSA Appliance?
Individuals who snore or who have been diagnosed with mild to moderate sleep apnea.
Individuals who suffer nasal congestion or a blocked nose and revert to mouth breathing during sleep.
Patients who cannot tolerate or desire an alternative to CPAP (Continuous Positive Airway Pressure) and who seek the advice of a medical provider.
How our OSA Appliance Works?
Air can be drawn into the OSA device if there is a nasal or soft palate blockage.
Air passes through to the back of the throat.
The OSA device advances and stabilizes the lower jaw, brings the tongue forward and opens the airway.
Contact us now for an appointment to talk to us about your sleeping problems.
Comprehensive Dental Exam
Surgical Tooth Extraction
Partial and Full Dentures
Loveable staff and excellent service! The doctor was fast and efficient and had a true patient-centred care about her. The entire interior is modern and kid friendly. Definitely coming back for many years!
My first time seeing Quynh. She was attentive, professional and I felt that she genuinely cares about her patients. I will do my regular check-up with her from now on. The clinic was also clean and organized. Thanks a lot!
Lovely colourful clinic and friendly staff. The dentist took the time to explain the details of the treatment I needed and made sure I was aware of all my options before I decided on a plan. Really helpful! I can't recommend them highly enough! 🙂
Contact Us Today
Open Five Days a Week
Obstructive Sleep Apnoea (OSA) in Mitchell Park, Marion, Adelaide SA | Marion Dental Clinic