Comprehensive Dental Exam
We offer concise and relevant advice regarding specific treatments that you may need, and efficient action if & when required.
Frequently Asked Questions
Comprehensive Dental Exams With Marion Dental Clinic
Going to the dentist doesn't need to be a nerve wracking, expensive or time consuming experience. A good quality comprehensive dental examination will offer you excellent communication from a qualified and reassuring dentist, concise and relevant advice regarding specific treatments that you may need, and fast and efficient action if and when required.
How can you prepare for a comprehensive dental exam?
There's very little that you need to do besides booking in a time and date for your comprehensive dental exam. If you have been experiencing any pain or discomfort with your teeth or gums, try to keep a log of it in advance of your appointment so that you can offer as much information to the dentist as possible when you discuss it at your dental exam. Always feel free to ask questions or seek advice during your comprehensive dental exam.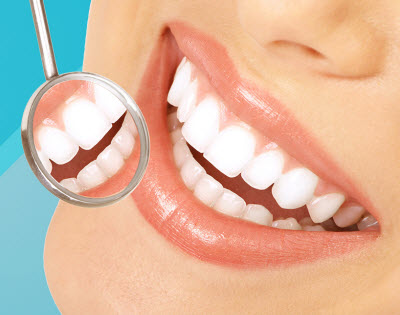 What should a comprehensive dental exam include?
All dental exams will vary slightly depending on the dentist and the practice that you go to. However there are a few key elements, which should always be covered. These include:

> Communication: this is one of the most important things between any dentist and patient. As well as seeking advice and asking any relevant questions you may have, you should also expect the dentist carrying out your exam to take the lead and offer information and tips on how to keep your teeth and gums healthy.

> Explanations: your dentist should always take the time to offer a full explanation regarding possible treatment options that may be appropriate for you and what each of these involves. Do not be afraid to question them further if you feel that you do not fully understand.

> Clinical Photographs: it's often hard to envisage what's actually going on in your mouth and showing someone in a mirror does have it's limitations. Many comprehensive dental exams will offer clinical photographs to help give you an accurate picture.

> Digital or Panoramic X Rays (OPG): these are often included in an initial comprehensive exam if required by the patient.

> Cancer Screening: there are various cancers that can be picked up in a comprehensive dental exam and these will be screened for and any symptoms assessed.
Moving forwards
After you have had your comprehensive dental exam, you should expect to receive quotes and estimates for any further treatment that the dentist has advised you to have. A dental exam like this is an excellent way to diagnose any issues and to ensure that you treat them before they escalate.
Surgical Tooth Extraction
Partial and Full Dentures
Obstructive Sleep Apnoea (OSA)
Lovely colourful clinic and friendly staff. The dentist took the time to explain the details of the treatment I needed and made sure I was aware of all my options before I decided on a plan. Really helpful! I can't recommend them highly enough! 🙂
My first time seeing Quynh. She was attentive, professional and I felt that she genuinely cares about her patients. I will do my regular check-up with her from now on. The clinic was also clean and organized. Thanks a lot!
Contact Us Today
Open Five Days a Week
Comprehensive Dental Exams in Mitchell Park, Marion, Adelaide SA | Marion Dental Clinic