Removable Partial and Full Dentures
Frequently Asked Questions
Removable Partial and Full Dentures in Adelaide
Many people of all ages find removable dentures satisfactory to replace lost teeth for a reasonable cost. Whilst we all wish for a perfect, strong and bright white smile, sadly there's often a need for teeth to be replaced due to injury, damage or weakening of the tooth and gums.
Partial or Full Dentures
Partial Dentures
Partial dentures generally are made up of replacement teeth that are attached to a pink or gum coloured plastic base. This base is sometimes connected by a metal framework which works to hold the denture in place in the mouth therefore avoiding issues with surrounding teeth moving.
These are used if one or more of the initial, natural teeth still exist in the upper or lower jaw as the artificial teeth can be attached to them. Partial dentures are vitally important for both aesthetics (filling the space of the missing teeth) and functionality (preventing other teeth from changing position).
Full Dentures
Full or complete dentures refer to a full set of 'false teeth' which replace all of the upper, lower or both levels of teeth. They fit tightly over the gums and help the patient to enjoy practically normal speech and eating.
These can help to eliminate problems with both gum disease and the space left behind by the missing teeth. Full dentures are custom made and fitted to the mouth when the gum tissue is healthy and healed.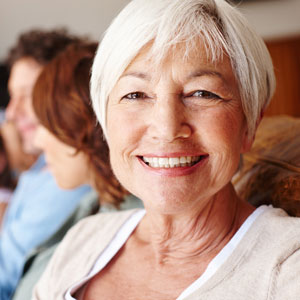 Maintaining your Dentures
It can be hard to keep your dentures in top condition therefore you may want to enlist the help of your dental surgery to ensure they are regularly cleaned and well maintained.
Dentures are made from a combination of metal and plastic therefore they are durable and should be long lasting. You may need to adapt some elements of your diet and take care when eating very chewy or hard foods.
At Marion Dental Clinic we have an on-site cleaning facility and in-house dental technician who can arrange quick turnaround for minor denture repairs.
Comprehensive Dental Exam
Extraction & Minor Surgeries
Obstructive Sleep Apnoea (OSA)
Loveable staff and excellent service! The doctor was fast and efficient and had a true patient-centred care about her. The entire interior is modern and kid friendly. Definitely coming back for many years!
My first time seeing Quynh. She was attentive, professional and I felt that she genuinely cares about her patients. I will do my regular check-up with her from now on. The clinic was also clean and organized. Thanks a lot!
Lovely colourful clinic and friendly staff. The dentist took the time to explain the details of the treatment I needed and made sure I was aware of all my options before I decided on a plan. Really helpful! I can't recommend them highly enough! 🙂
Contact Us Today
Open Five Days a Week
Removable Partial and Full Dentures in Mitchell Park, Marion, Adelaide SA | Marion Dental Clinic